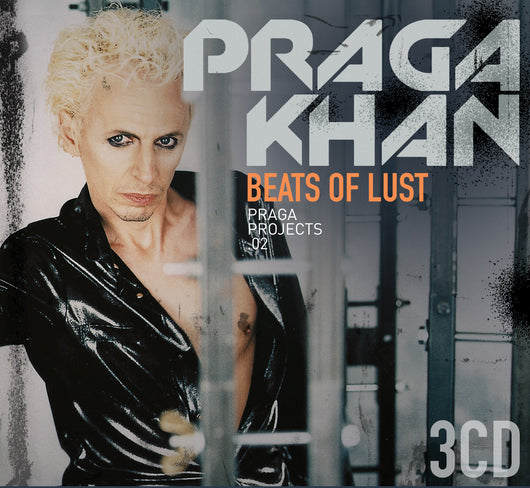 PRAGA KHAN - BEATS OF LUST - STRICTLY LTD EDITION
Regular price $45.00 Sale
Praga Khan, founding father of Lords of Acid, has compiled "BEATS OF LUST". (previously announced under the work title  "RARE WAX"), the official follow-up CD Box Set to the 2017 release "Sounds of Sin".  Just like it's predecessor it's gonna be a hand-numbered and autographed 3 CD Box Set.
CD 1 has 16 previously unreleased Praga Khan songs. CD's 2 & 3 contain exclusive hard-to-find full-length remixes of Praga Khan Dance Classics.

The CD Box is a strictly limited and numbered series with only 666 available worldwide and will not be released commercially. 
The box comes with a full color booklet featuring rare photos from the archives of Praga Khan's personal collection. A Must-Have for every Praga Khan & Lords of Acid fan.